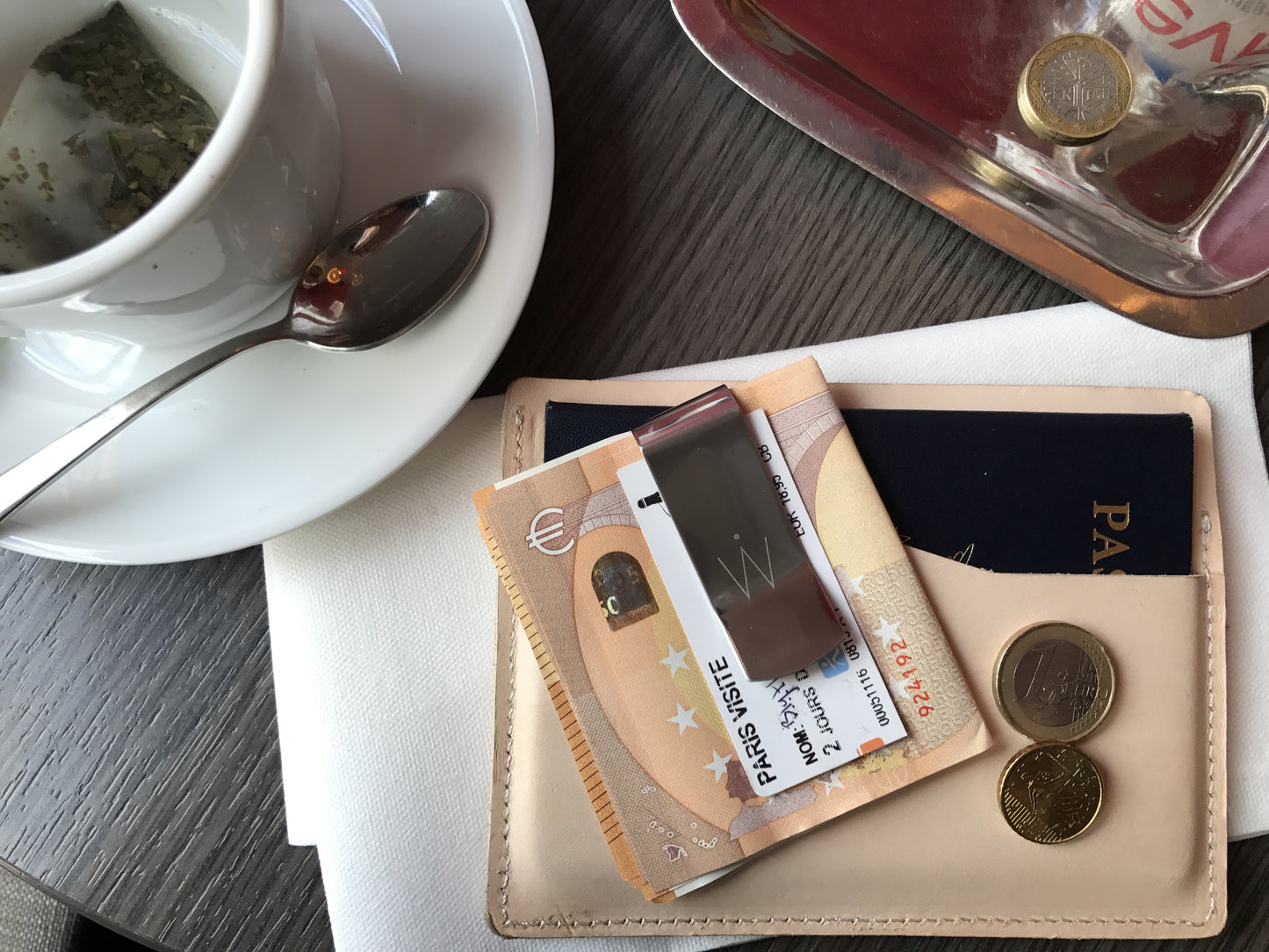 We went to Paris to test our Passport Wallet in Vegetable Tanned leather.
The pockets were perfect to hold a passport and some cash while the card slots were great for a debit and credit card.
The separate money clip was ideal for cash and metro tickets.  This way the main wallet stayed safely in the Travel Scarf with the hidden pocket and the money clip went in my jacket pocket.
The Vegetable Tanned Leather and Black Crazy Horse Leather versions will both be launching in June!   Stay tuned!
Caitlin // ẇ 
travel re:DESIGNED