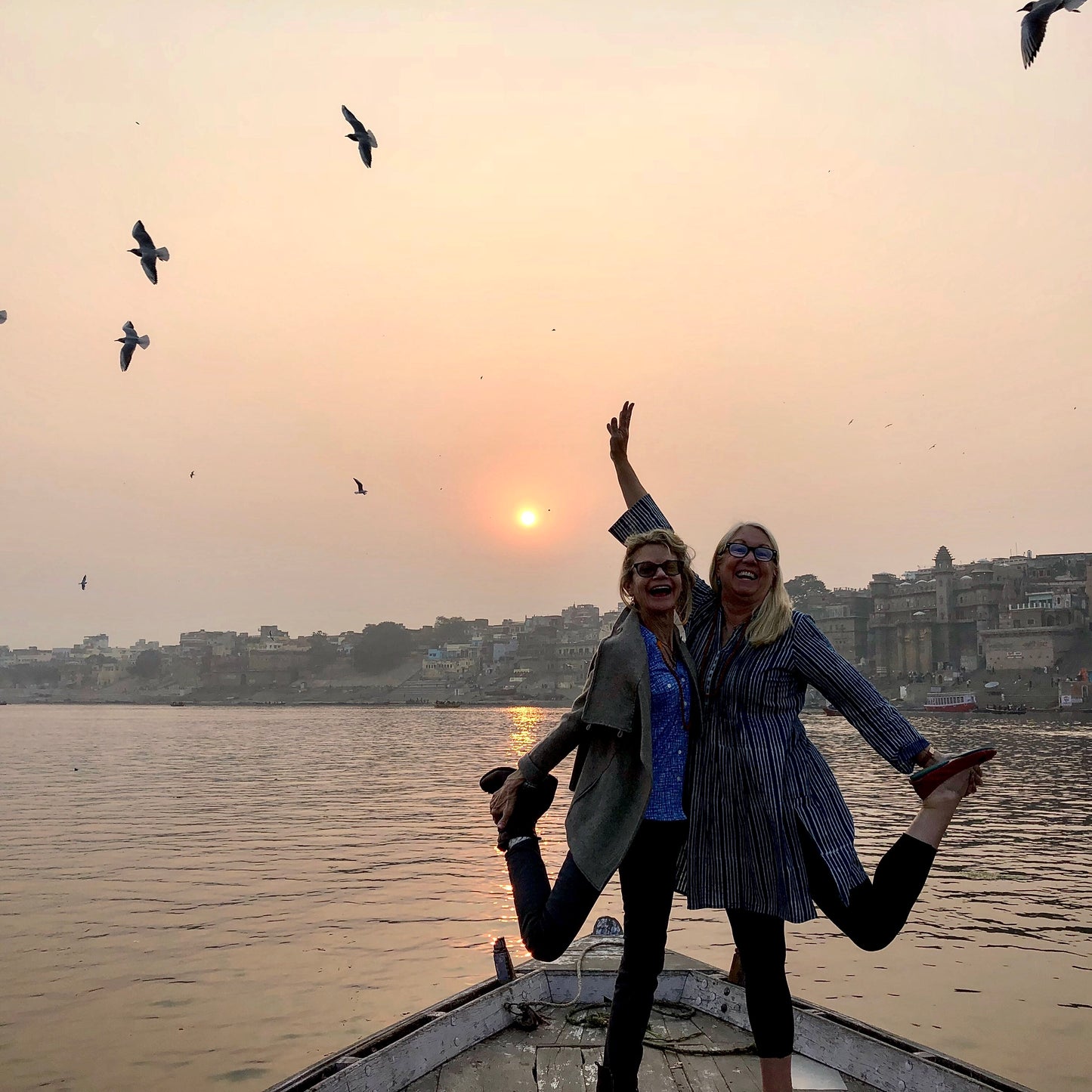 Exploring India with Alison ᐤ Jane
Alison ᐤ Jane
alison ᐤ jane is a union of two women who met in college and quickly realized a mutual love of travel and textiles. Study in both India and Greece underscored a great pull to multicultural influences and indigenous cultures. Over the years the two women have continued to explore and expand their knowledge of other countries during journeys together across the globe, as they incorporate bespoke experiences, ethnic art and folkloric significance into their creative endeavors.
We were inspired on an early morning visit to the flower market in Jaipur, India. Surrounded by a sea of people wearing vibrant and geometric patterns, we stepped over and around bulging bundles of golden marigolds and fragrant rose petals. All of this was a glimpse of both royal and diverse Jaipur. 
It is a reminder of the beauty and light in the frenzied pace of the morning market ritual where flowers are weighed, bought and sold to adorn altars for prayer, for weddings and for funerals. The all encompassing aspects of Indian life are celebrated with intoxicating scents and vibrant shades and hues . The colors chosen for Jasmine & Jain are high energy tones to reflect the rhythm of the market and the general assault of the senses that we call India. 
Intricate carvings of geometric and floral design are the essence of arch windows which are very common throughout S.E. Asian architecture.  Both the arches and the ceiling have design elements that have been mimicked throughout the alison ᐤ jane design.
The Jasmine & Jain print comes from a travel experience in India which resulted in a collaborative canvas design. The colors were inspired by an early morning visit to a flower market in Jaipur. Marigolds, rose petals and the scent of jasmine mixed for a heady combination translated to canvas. The windows and archways of Jain temples were never far, guiding the evolution of the design and creation of this wearable story.